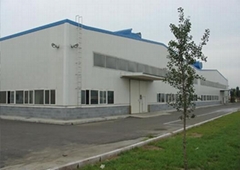 Hebei Ouzhen Filter Equipment Co.,Ltd. is conveniently located in Anping County, the hometown and capital of wire mesh industry in China. It is 100 kilometers east to the Shijiazhuang international airport, and 250 kilometers south to Beijing. The company is one of the largest in Anping. Established in 1996 with 10,000,000 RMB registered capital on a campus of near four acres, the company has 120 workers and 48 technicians. It has 280 set of modern equipment for production and quality control to guarantee the manufacturing of its 9,800,000 square meters products per year.

Our major products include stainless steel wire mesh , Ni-Cr alloy wire mesh 2080, Monel 400 wire mesh, Titanium wire mesh, FE CR AL wire mesh, Nickle wire N4,N6, Inconel alloy wire mesh, Pleated filter, Sinter filter, Cone filter, Basket filter, Filter pack.

The company is ISO9001 and ISO14000 certified. Ninety percent of our products are for export. The company values quality, creativity, and credibility like its own life. It has established long-term business relationships with its Chinese and oversea partners from over 80 counties in Europe, Americas, and Africa.