Product Description
TSP
Man-made thermal stable polycrystalline diamond is a kind of diamond polymer of diamond and binding agent sintered under ultrahigh pressure and high temperature. It has extremely high wear resistance and high thermal stability.
Polycrystalline has high wear ratio and compared with natural diamond, its cost is very low and it is an ideal material for manufacturing oil and geographic drilling bits;
Compared with natural diamond, polycrystalline has higher mill efficiency; adding its incomparable price advantage, it has become indispensable for diamond processing; Company can accurately control the wear ration of Polycrystalline and adapt to different processing requirements.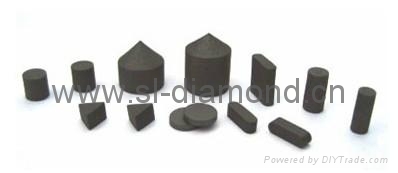 Member Information
Supeme Superhard Co.Ltd
Country/Region:
He Nan - China
Business Nature:
Manufacturer
Phone:
18790614601
Contact:
Sandra Zhang (Sales Manager)
Last Online:
03 Sep, 2022
Related Products of this Company