Product Description
The cylinders and the screw stems of the extruder are made of high quality alloy steel with optimum hardness and strong corrosion resistance after nitrogen treatment and precision finishing. The auxiliary machine has a platform working table for making operation easy and is equipped with bubble stabilizing ring. Double rolling and double cutting coiling unit adopts torque motor to keep proper tension and make even and roll changing easy.

>> Performance and Characteristics:

It is used for blowing various plastic film of low density polyethylene (LDPE), high density polyethylene (HDPE) and linear low density polyethylene (LDPE), etc, which are widely used for packing liquid, industrial products, garments and textile, etc.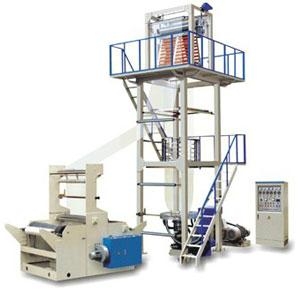 Related Products of this Company