Product Description
Cosmo-600 Macro-Perforated Shrink Film:

Cosmo-600 is a new shrink film with super control capability of static. Film surface has very low resistivity and inherent antistatic property which provide permanent product stability. Antistatic Shrink film has all properties of perfect shrink film: strong seal, quick shrink, good machine ability, etc. The film clarity benefits merchandise parts packed to be seen easily.

We also provide Regular Perforation service to all series of Cosmo films!When packaging equipment use its own perforation system in process of packing, the perforation quality directly affects the air escape during shrinking. Many old packaging equipments can not maintain the perforation quality, which will result in deviant seal and affects the packing effect, increase cost at last.

Cosmo can provide you with perforated film rolls and there's no need for perforation in your packing process. Our high standard perforation quality will promise better packing effect and save your cost.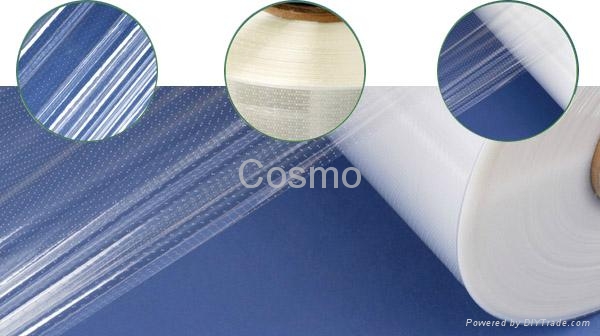 Related Products of this Company