Product Description
Features:
This product use environmental organic solution dilute the stubbon besmirch,then remove the besmirch.
For volatile organic solvent completely after into powder, lightly racket to the oil pollution ,the oil disappear.
Without water, leaving no trace, cloth, fast and effective,accord with environmental protection requirement,
do not pollute the environment.
Kindly Reminder :
1. Shake well before use,spray evenly whith 15 to 20 cm to the besmirch, wait for dry, patted the white
power gently, the besmirch will disappear,to the stubbon besmirch ,can repeat the above operation
2. Berore large amounts of using, please make a trial firstly, in case of fading
3. Do not used for raincoat or waterproof items, rubbers or plastic foam products and fur products
4. Keep away from the fire, do not spray to the eyes and don't let children contact it
Specification:
24cans /carton
Application :
Remove the organic pollution on such as dress, coats, shirts, silk dress shirt, silk clothing,
cloth, sofa, wool, knitted fabrics, cotton, bags, cotton, tie etc.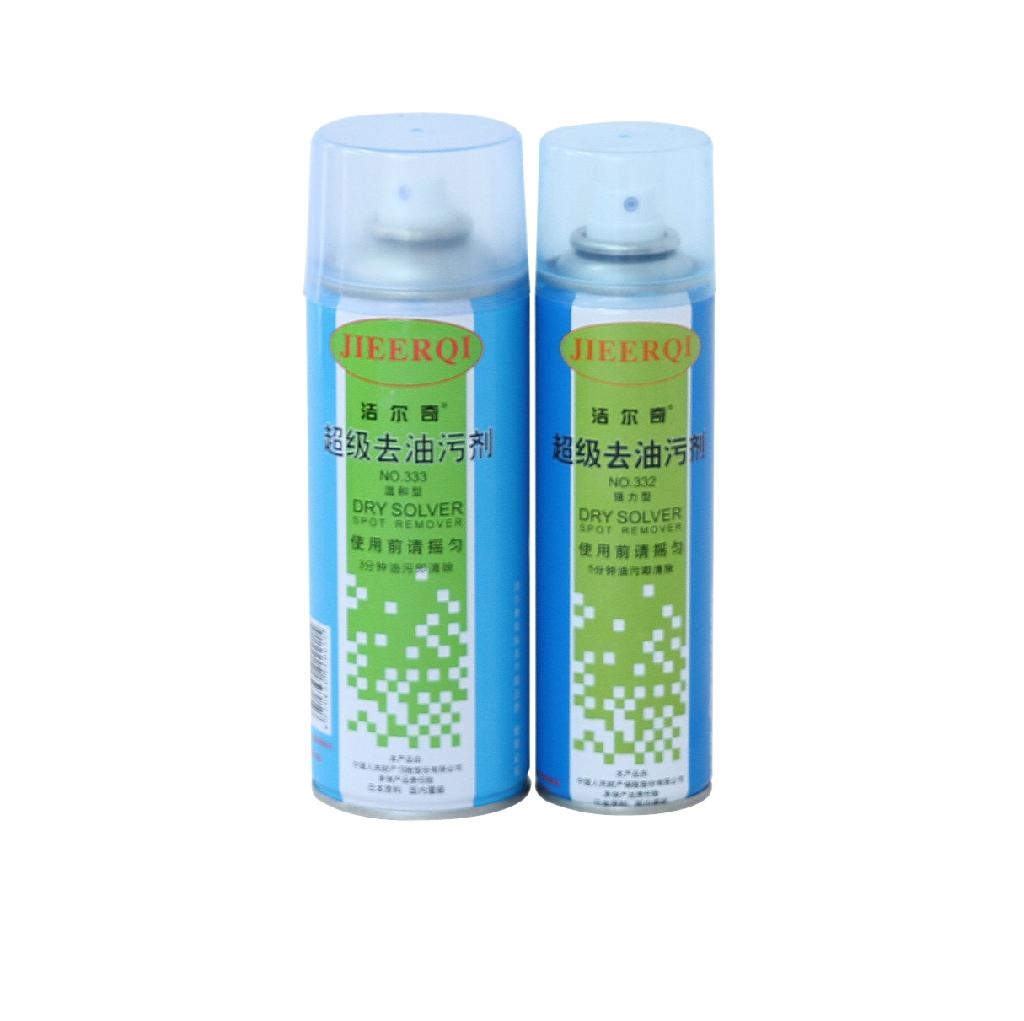 Member Information
dayang aerosol Co,.ltd
Country/Region:
Guang Dong - China
Business Nature:
Manufacturer
Phone:
82926182
Contact:
sharon (maneger)
Last Online:
21 Feb, 2014