Product Description
1. Be applied to bench blasting, underground mining and tunneling projects.
2. Can transmit rotation torque, feed force, impact energy and flushing medium to the drill string very well.
3. The adapters with specially selected alloy steel which also is hardened through carburizing to ensure the high impact power of modern rock drills,
4. Various shanks can be produced according to the samples and the model of rock drill the customer provided.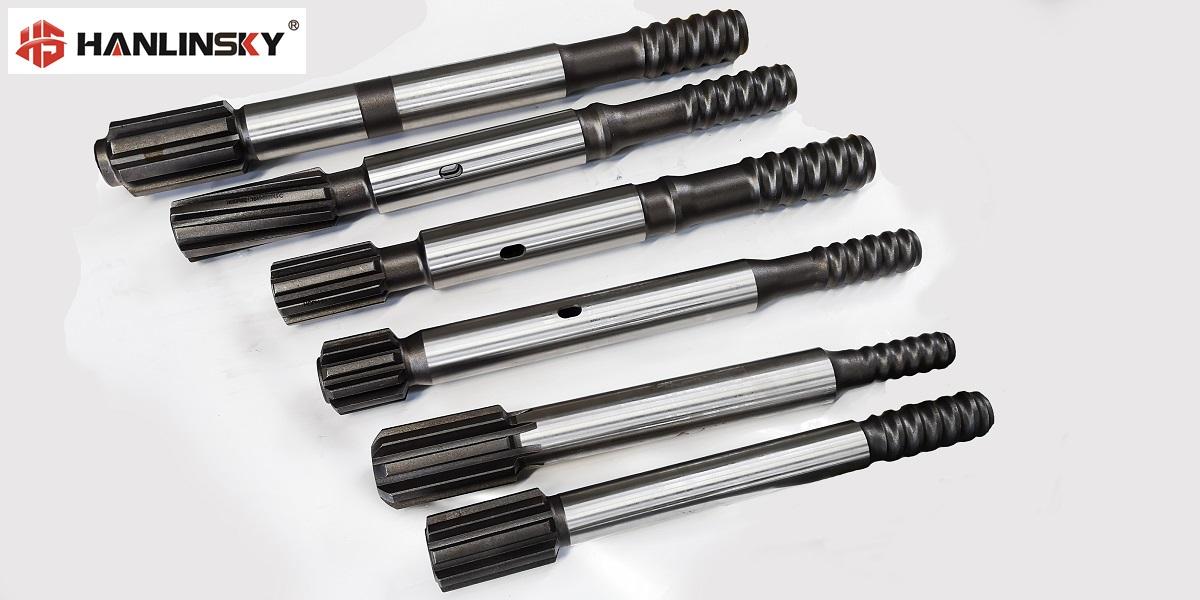 Related Products of this Company