The team of Belesen have all the knowledge and skills to produce reliable custom high performance ignition wires.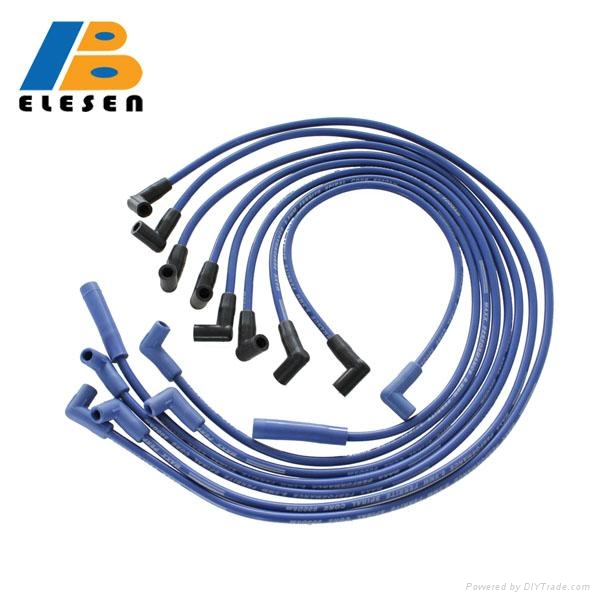 1.OEM Quality, professional manufactur over 14 years
2.Diameter: 8mm-10mm
3.Apperance: Color and Iustre is symmetry,character is clear and smooth,flat, no bug on the surface.
4.Engage and disengage force: Distributor: 35~70N, Spark plug: 35~70N
5.Damping cable's resistance: Supression 16kΩ±30%, Wire winding 0.5KΩ~16kΩ,
6.Insulation: No creepager under 30kv, 1 hour
7.Simulate ignition: No creepage and no crack under 50Hz, 29KV 30S,
8.Terminal pull off: ≥120N,
9.Temperature range: -40°C~+288°C.
10. Custome logo and packing is availabe
11.High temperature resisitance silicone material
12. ISO 3808 Class F testing standard
This ignition wire set has blue silicone jacket.
Choose our high performance ignition wires and Belesen Auto is always a good choice to start business with.
Belesen Auto has been making custom high performance ignition wires for really big brands in the world ,such as Bosch, Autozone, Bremi, Federal.
These high performance ignition wire sets are a true upgrade replacement for OE types. Efficient delivery of spark energy for a good price.