Product Description
Airport fence
Airport fence is a kind of fence specially designed for airports and some safe places. Airport fence vertical part is same to 3d fence. 50 * 100mm mesh and 4 bends provide the panel with high strength rigid. The V-shaped part on the top of the Airport fence is composed of Y post, V panel, RAZOR wire and 4 sets of clips. The airport security fence system is very robust. The entire design ensures the beauty of the airport. And the V-shaped system completely prevents people from climbing over.
Loni ChieFence V-shaped fence FEATURES
Medium budget
See-through panel
Anti-rust,Long Service Life
Fast Installation
Customer specs available
High Security
Please visit our website to learn more.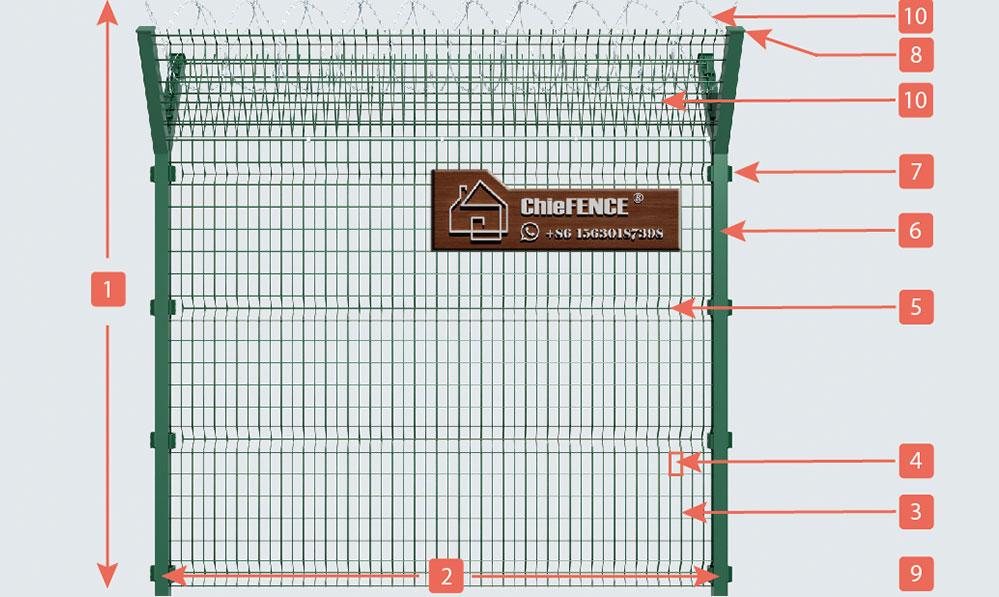 Related Products of this Company