Product Description
USE:
  This machine is suitable for blowing and making various plastic films such as LDPE,HDPE and linear LDPE film,which have been widely used for packing such civilian industrial products as food,fruit,clothes,textile and vest bag,etc.
PERFORMANCE AND CHARACTERISTICS:
1.All the cylinder screws of the extruder are made of high-quality alloy steel through nitration and precise processing with the highest hardness and corrosion resistance.
2.Attached with the plug-in board mechanism,it can make vest bags and be adjusted freely according to he technological requirements of various materials.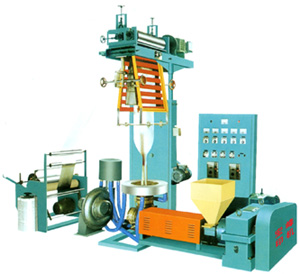 Related Products of this Company