Product Description
We are a professional shrink film manufacturer & Exporter.
We can offer you POF shrink film.POF C-3 shrinkable film is a new packing material of world-level .
Mixture of LLDPE and polypropylene is extruded from three extruders and through specific processes like die mould and bubble inflation and then get the final products.

Specifications:
Thickness:12micron,15micron,19micron,25micron
The max Width:2000mm
Single flat and centre folded are available.

Features:
no-poison, environmental-friendliness, high transparency, high shrinkage rate, fine sealing performance, perfect gloss, strong tearing strength, fine heat shrink uniformity, suitable for full automatic packing, the best substitute for traditional PVC products.

Applications:
It is widely used as the packages of foodstuffs, medicines, drinks, wines, electrical and appliance, toys and daily products. Especially its outstanding shrinkability makes it the first choice of heat shrinkable package.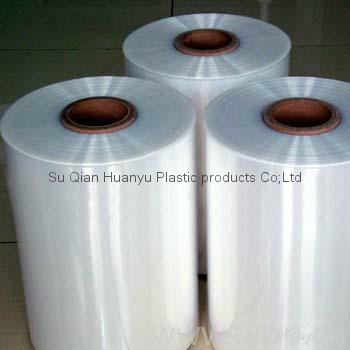 Related Products of this Company