Product Description
Fluorine rubber sheet
Fluorine rubber sheet Dimensions width of 1 meter.
The density of fluorine rubber sheet was 1.9
Fluorine rubber plate tearing: ≥ 12MPA
Fluorine rubber sheet elongation: ≥ 400%
The hardness of fluorine rubber sheet: 55 ° ~ 90 °
Fluorine rubber board certified by the EU ROHS

Fluorine rubber sheet performance:
Fluorine rubber sheet good chemical stability, high chemical stability, is resistant to all the elastic medium in a best performance. 26-type fluorine rubber sheet resistance of oil, base oil, medicines and so on. 23-type fluorine rubber sheet type of media properties and 26 similar, and more unique in that it resistant to strong oxidizing inorganic acids such as fuming nitric acid, sulfuric acid better performance than 26-type, 98% at room temperature immersion HNO3 The volume expansion of 27 days is only 13% to 15%.
TEL: 86-0769-83660590
Mobile: 86-13723543400
Contact person: Mr. Chen
Mail: stevem@163.com
http://www.rubber-ring-ball.com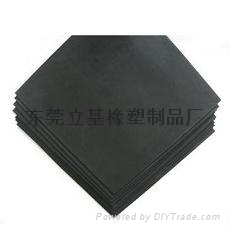 Related Products of this Company