Product Description
Perforated Vinyl

1) Ink: solvent based ink
2) Adhesive: removable
3) Duarability: between 15 to 35 temperature range, 1 year
4) Temperature: from 10 to 40 degree
Application:
1) Great for vehicle advertisements on cars, buses, train, tram, etc.;
2) Ideal for window advertisements on buildings, offices and shops etc.;
3) Excellent resistance to a wide range of physical and climatic conditions;
4) Suitable for application onto transparent glass, acrylic, polycarbonate;
5) Widely used in retail outlets, POP displays, service stations, convenience stores, etc.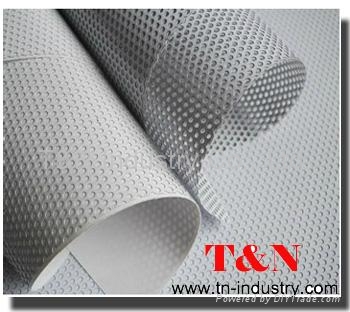 Member Information
T&N Industry Co., Ltd.
Country/Region:
Shang Hai - China
Business Nature:
Manufacturer
Phone:
57745025
Contact:
Nick (Manager)
Last Online:
22 May, 2013
Related Products of this Company