Product Description
433MHz transmitter
10dBm output power
Data rate: 3.123k~81.25k bps
Multi-channel selection
Six sensor working modes
Standard UART interface
Supply voltage: 2.1~3.6V

DRF5150S is a type of transmitter module based on TDA5150 RFIC. DRF5150S10 module can access data from selected analogue or digital sensors without external MCU and it sends out data randomly in a short time slot so the data bumping can be reduced greatly. It means one receiver module DRF4432S20 can obtain data from many transmitter modules without specially conception. It supports six types of sensor working modes so users only need to update the working mode to apply different sensor applications without replacing wireless module. This feature provides great flexibility in updating present wireless sensor systems.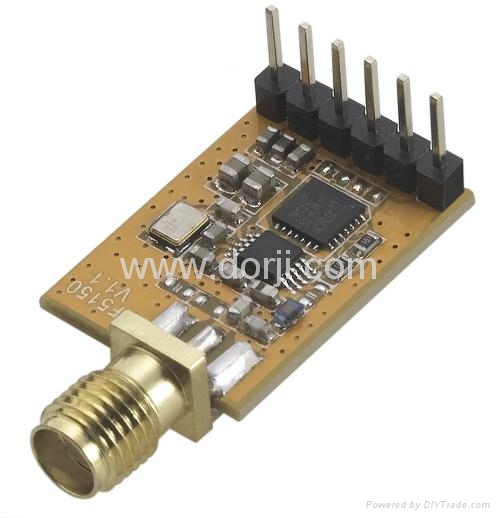 Member Information
Dorji Industrial Group Co.,Ltd
Country/Region:
Guang Dong - China
Business Nature:
Manufacturer
Phone:
14701501
Contact:
Karma Dorji (General manager)
Last Online:
22 Jun, 2021
Related Products of this Company