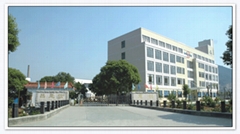 Zhejiang Fang Magnetic Technology Co., Ltd. is a high-tech export-oriented enterprise that produces and develops NdFeB permanent magnet materials, various magnetic devices and other products related to magnetic materials.

The company has advanced production, processing equipment and perfect testing means, there are a number of excellent professional and technical personnel, to participate in it.

There are sintered NdFeB materials and magnetic devices.

Among them, the magnetic device branch factory specializes in the research and production of magnetic components such as various magnetic devices and motor components.

Magnetic components have been widely used in mechanical processing, electroacoustics, motors, instruments, automatic control, wind power generation and other high-tech fields, and have been exported to the United States, Europe, Japan, South Korea, Southeast Asia, Hong Kong, Taiwan and other countries and regions.

The company is located in the outstanding hometown of Xishi-Zhuji City, Zhejiang Province, where the scenery is beautiful and the climate is pleasant. You are welcome to visit us and negotiate business.