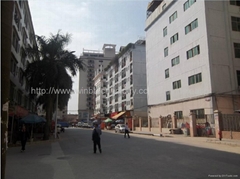 Highly specialized in the area of electronics products, Hongkong Winbrilliant Electronics Technology Co. Ltd. has been developing and manufacturing and as a professional trading company of electronics products, we are the professional agent wholeseller and distributors for welcomed brands and products,such as Android phone, Smartphone, WCDMA 3g mobile phone, dual sim mobile phone, Android Tablet Pc, Android Epad, Accessories for tablet pc, iphone, ipad, ipod and android mobile phone. LED torch,LED Related products, monitor, touch monitor, computers,accessories, etc.

Excellent quality is our sincerest respect paid to our customers. We believe it is the key to win their hearts and the foundation of a long lasting business relationship.

This belief is reflected throughout the process of designing, material purchasing, production control, marketing and service.

We have been relentlessly striving to tackle any tiny details that come into our sight; continuing to increase our R&D investment; and working extremely close with circuit board and SMT implanting factories, in order to gain better control over quality and production.

Our products have gain satisfaction worldwide due to their durable quality, simple design, solid build and trendy appearance.