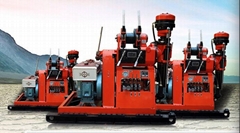 Hunan Flydisc New Material Co., LTD (here after referred as Feidie) is a Large Hi-Tech Enterprise sponsored and established by the former 233 Plant of Nuclear Industrial Ministry. The company is focused on the fast growing markets for ultra-hard abrasives, mechanical equipments, and powder metallurgical products. The company is registered with the funds of 120 million Yuan (RMB) and a license to do import and export business.

Hunan Flydisk has a rich portfolio of intellectual property along with the system expertise to leverage its technologies to develop highly integrated products. The main products include synthetic diamond, PCD, diamond tools, HCY serial synthetic diamond hydraulic presses, engineering drills, bimetallic strip steel and bimetallic bushes. Over 180 types of product verified in over 600 specifications are available. All of our sites are ISO9001 certified.

As one team dedicated to the success of customer, Hunan Flydisk has been a top tier supplier for the products and services.