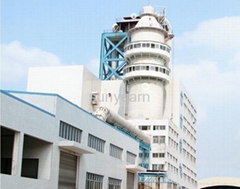 SunYearn cleaning chemicals Co., Ltd (Under Shanghai Yuan Investment Co., Ltd. Which is a large wholly state-owned company initiated by Anhui Provincial Government of P. R. China) is the professional manufacturer and exporter of all kinds of homecare products which across detergent powder, soaps, liquid dishwash, shampoo, shower gel, and industrial cleaning liquid detergents. We use the most modern machinery, reliable raw materials and technology available to achieve our objective - customer satisfaction.

We offer full service manufacturing in quality facilities at competitive prices. Mostly our business is in the form of long-term mutual benefits partnerships.

Now, our products have been exported to countries in the Africa, South Asia, Persian Gulf, independent middle Asian republics, and Latin America.