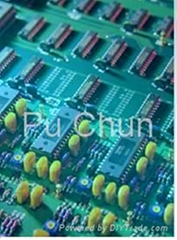 Our company professionally provides the following manufactures and service in great quantities.

* PCB/PWB, * Electronic Assembly ( SMT, MI, AI ), * Selection / Purchase of components and parts in China, Also supply a service of PCB layout if the customers need.

By a series of our productions and service, a lot of troubles/costs can be simultaneously saved in the cooperation with us. We have two PCB factories and three Assembly factories. Our products had been approved by UL and certificated for RoHS compliance. Our quality system had been certificated and met the requirements of ISO-9001. More information, please view our website.