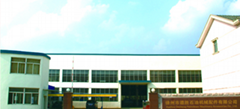 Xuzhou Desheng Petrol Machine Parts Co.,Ltd.is a professional manufacturer of tank truck,oil station, terminal facilities components and other alluminum alloy components used on machinery.The products are mainly include flange, ball va es, filters, manhole covers, API loading va es, rapid joints,vapor recovery adaptors and other related products in China.

Desheng's professional team delivers quality, efficiency, and expertise to our clients.Our biggest strength are two:1>we produce the whole set components of the tank truck,it decides the cost strength and fasting develivery time.2>we have our own mold design and mold produce team,so no matter how special design of yours,we can costomize for you.

Welcome your more interest and contact.Wish we can corperate together in future.