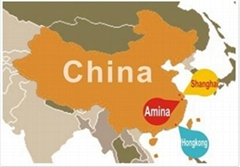 Based in Hangzhou and with over five years of factory production and direct sales, wholesale, and sourcing business experiences,AminaTech brings you the best and widest saw products in China, at most competitive prices.

Today we specialize in OEM and ODM service with small and bulk wholesale orders, serving the buyers from the worldwide independent needs.

Please feel free to contact us at tools@aminatech.cn. We are ready to serve!