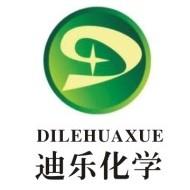 Zhejiang Dile Chemical Co., Ltd. is a professional company specialized in producing pesticide and rodenticide products,, established in 2009. Formerly it is known as the production department of WenZhou WeiDa Hygiene & Disinfection Company. Zhejiang Dile located in the town of XiKou ,LongYou county ,Zhejiang Province.Our company covers an area of 15000 square meters,with a floor area of 8600 square meters, equipped with advanced production and completely testing equipment. With the experienced team and strong technical force, Dile is capable of providing stable and good quality products .

Presently, the company produce various types of pesticide and rodenticide including rodenticide gel bait(Brodifacoum),Cockroach gel bait(Acephate), Cockroach gel bait(Imidacloprid), insecticide powder(Betacypermethrin),Electronic mosquito liquid (Prallethrin), microcapsuls(cyhalothrin),and etc. Products are to meet the demand of public health pesticides, Vector control enterprises and drug circulation.

Our company is based on science and technology to promote the development. We adhere to the principle of good products and services to both customers and the community.