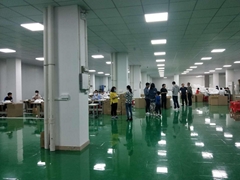 DingYang Product Co., Ltd. is a manufacturer of face masks and personal protective equipments(PPE) both for the medical community and civil community.

Established in 2020, DingYang is a new leader in the production of KN95 masks for non-medical use, CE & FDA approved.

We constantly strive to improve and expand our technical knowledge, products and services.

Our extensive product line includes disposable protective mask, disposable medical mask, disposable surgical mask, KN95 protective mask, KN95 medical mask, infrared non-touch thermometer, hand sanitizer, safety key, sneeze guard, face shield, and various other ppe products.