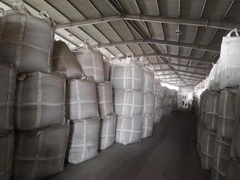 Anping Xingtao Fracturing Proppant Co.,ltd is located in libi village of Yangquan city. The main production in line with international API and domestic SY/T5108,SY/T6302 standard farcturing ceramic proppant products.

With PLC centralized control instead of human technology. the stability of the production can be guarantied . in order to improve the quality and develop new products as for market request. There are 3 senior engineers and 7 engineers in our team. All told there were 105 people on the payroll.

Our developing combined grinding, full automatic pellet,semi product surface treatment, ceramic proppant finished product homogenization of sintering process technology.

To guarantee the accuracy and uniformity of the burdening. We bring full automatic batching system and advanced high speed mixing equipment.

The Automatic feeding and watering system will make the the semi-finished products uniformity and smoothy, Advanced ceramsite heat-treatment process as well as the timely temperature monitoring system guarantee the length of the clinkering zone and the accuracy of the firing temperature, so that ceramists can be reacted and sintered completely in suitable temperature. With the concise, accurate, efficient and environmental Production line, our high quality ceramic proppant was produced.