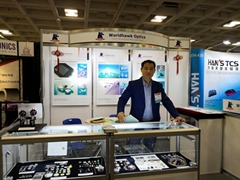 Changchun Worldhawk Optoelectronics Co., Ltd, established in 2010 in China Optical City - Changchun, we have four branches in Changchun, Nanjing, Beijing and Hong Kong.

We can provide all kinds of optical products processing, coating service, assembling the lens,high-altitude monitoring quipment and airborne photoelectric stabilized platform and imaging system. We consider our customer relationship to be a valuable asset, We understand that your application is not standard and so we offer customization of all of our products.

Worldhawk have many experienced engineers and many skilled workers, they are the important guarantee for the higher quality products. We can ensure higher qualified rate because of the precision testing equipment.