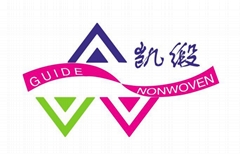 Foshan Guide Textile Co., Ltd. is engaging in the business of non woven fabric and its related products for many years.

Towards our company vision: "to be the most professional and most trustworthy enterprise with strongest strength and best service", our professional elite team are focusing on: profession, quality, detail, efficiency, communication, service and diligence.

With the business principle of "Quality First, Reputation Builds Future", we keep on diligent and excelsior working to improve marketing competitive abilities and accomplish company goal.

Our products can help clients pass the various international approved standards, certificates and reports, such as SGS, MSDS, BV, CE, Nemko, TÜV Rheinland, ATC, CTI, ISO 9001/CE/FDA, HSC, EU environment-protecting standard, EDANA/INDA flushability standards and EU RoHS.

We are not only specialized in the production of coiled material of non woven fabric and its post processing products, but also providing non woven related consultant and agency service.

We monitor the entire production process from the acquisition of raw materials to the delivery of the finished products; and ensure the highest standard achieved.

Our partner factory with bright dust-free workshop, incorporating advanced technology equipments, experienced professional staff and strict quality control, always continues improving the quality and developing new products.

Our products are widely used in areas of agriculture and gardening, medical and hygiene, personal care and beauty, industry application, packaging and wrapping, foundation and building, hotel and restaurant, labor protection and household, home textile and decoration.