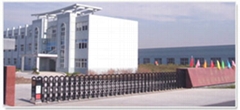 Keen Sun International Limited is a professional underwear seamless company, which was established in 1996 and have rich experience in apparel industry. Nowadays, Keen Sun can supply series of underwear semless,such as long-sleeve pull-over, short-sleeve pull-over, sleeveless series, vest series, Gallus series, Bra series, Swim wear series, Sport wear series, Panty series, and Figure-fitting suit series. We specialize in providing a wide variety of designed, fashionable, and innovative products in the market. Till now , 80% of our products are exported, most of which are sold to European and American as well as Japan , Korea, Hong Kong and Macao . Therefore, excellent credit standing is maintained in local market and abroad, which leads our company into one of biggest seamless underwear suppliers in China.

Our primary goal is to provide high quality products, to seek long-term partner through faithful cooperation and outstanding services. We dedicate to bring our customers a hassle-free trading process, as we are concerned to provide the competitive prices, excellent service, and prompt delivery of goods. We are continuing our efforts to build global partnerships and explore new avenues by making progress in the company and meeting the requirements of our clients.

We are looking forward to a great 2006 and continuing growth. We thank all our customers for their support. As a customer-centered company, it is our goal to provide the best and most cost effective product available anywhere in the world. KEEN SUN International is your Global Trading Partner.