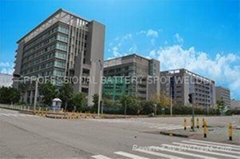 Welcome to Sun Best (HONG KONG) International Company from HONGKONG.

Sun Best specializes in manufacturing and exporting laptop battery and battery produce parts from China to customers in Asia, Australia, Europe, Middle East, North America and South Africa.

We supply trading companies, importers, corporations, wholesalers, supermarkets and franchise stores.

We provide a wide range of products and services with ten years experience and the proven ability to fulfill all your import needs.

You can find the most innovative items from us - they're always perfect quality and very competitively priced.

We would love to hear your requests, comments and s estions regarding our web site, services, products and mutual cooperation. Contact us any time, we will respond immediately to every serious inquiry.