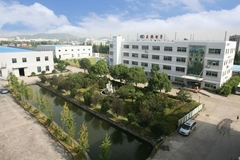 Jiangsu Zhengkai Electronics Technology Co., Ltd., established in 1995, is a professional high-tech manufacturer for RF connectors, cable assemblies, lightning arresters, feeder clamp, grounding kit and other telecom accessories.

Staff members--about 350 Coverde area--32000 square meters manufacturing workshops area--20000 square meters Production and testing equipment--Totally 250 sets, including 120 sets CNC, some converted into manipulators in 2016.10 injection machines, 10 sculpturing(carving)machines, 10 edge milling machines and other assembly machines and tools.

Main products-- N, DIN, 4.3/10.4.1/9.5, EIA, SMA, SMB, MCX, MMCX, SMZ, 1.0/2.3,1.6/5.6, TNC, BNC, UHF, adapter and all kinds of cable assemblies.